Testing via Proxy Email Address
If you're operating your own mail server or email account with a delivery vendor like Amazon SES, SendGrid or other you can use this option. It is simple as 1, 2, 3.
1. Enter your SMTP settings in GlockApps.
2. Select mailbox providers for testing.
3. Send your email to your personal 'proxy' email address.
GlockApps will automatically send the message to the seed email addresses at mailbox providers you chose.
This option eliminates the need for you to copy-paste the entire seed list and test id to your email software. You only need to send your message to the single 'proxy' email address. And our system will do the rest.
You can even create multiple email accounts in the GlockApps email spam checker tool using different SMTP settings and send tests via each account.
To get your testing email address, follow these steps:
Go to Settings -> SMTP Accounts in your GlockApps dashboard.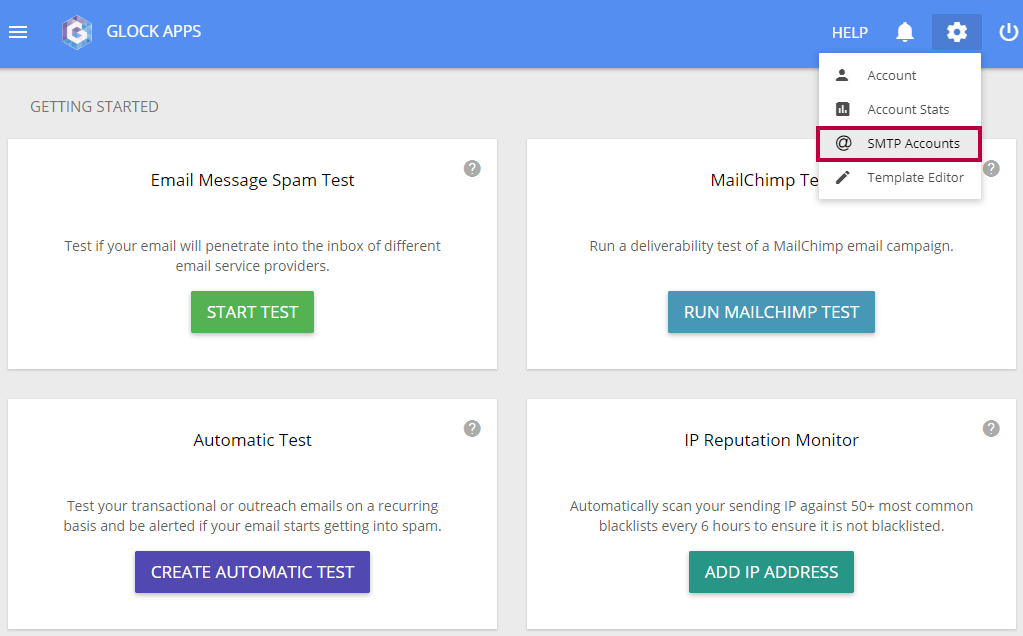 Click "Add Sending Account".
Enter your From name, From email address, your SMTP settings including the SMTP server name, SMTP port number, your username and password for your SMTP account.
If your SMTP user requires a blank password, type nopassword into the Password field. If you need to whitelist the GlockApps IP address, whitelist the 52.4.163.16 IP.
Then choose seed email addresses at mailbox providers to test your message. You can select/unselect email addresses individually or in blocks.
Click "Create Sending Account".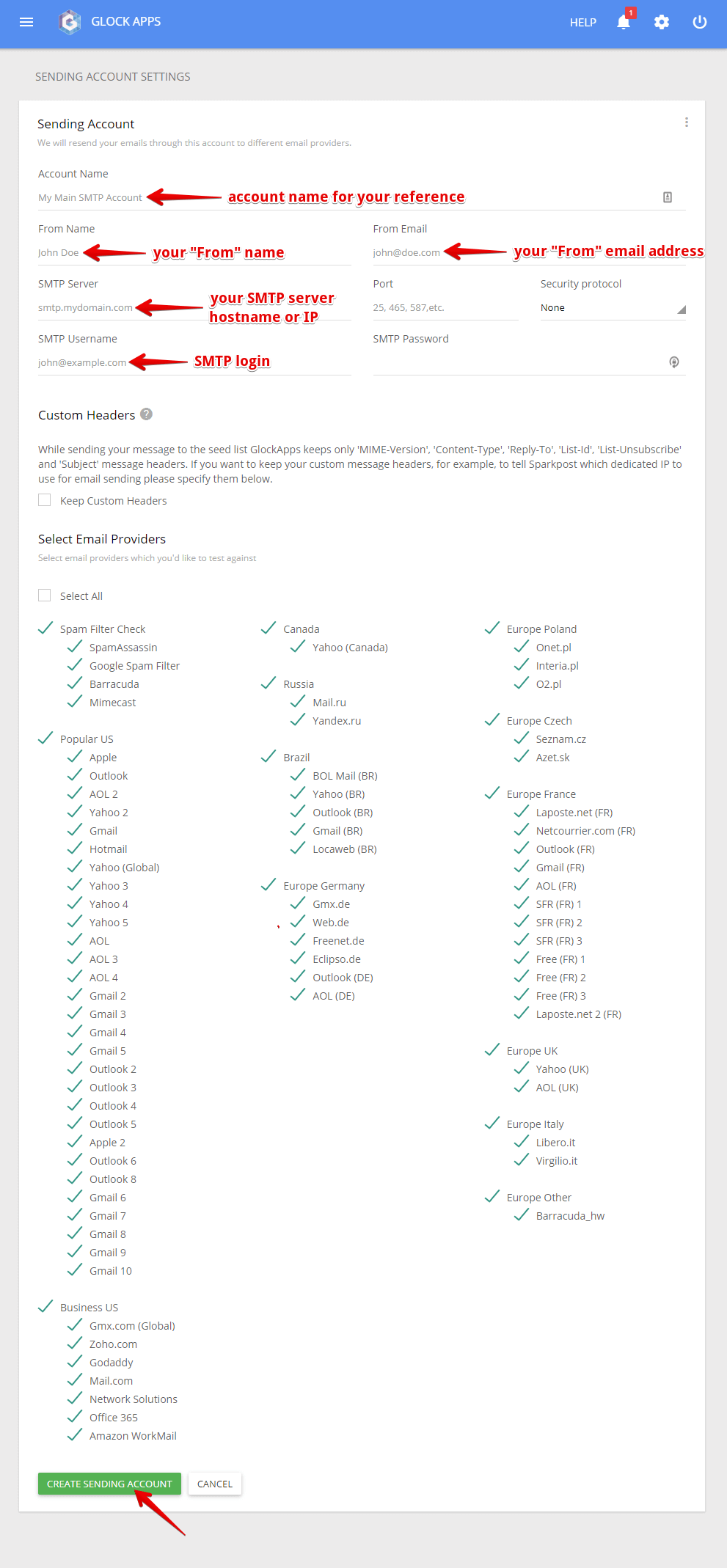 On the next step, copy your 'proxy' email address and send the message to it.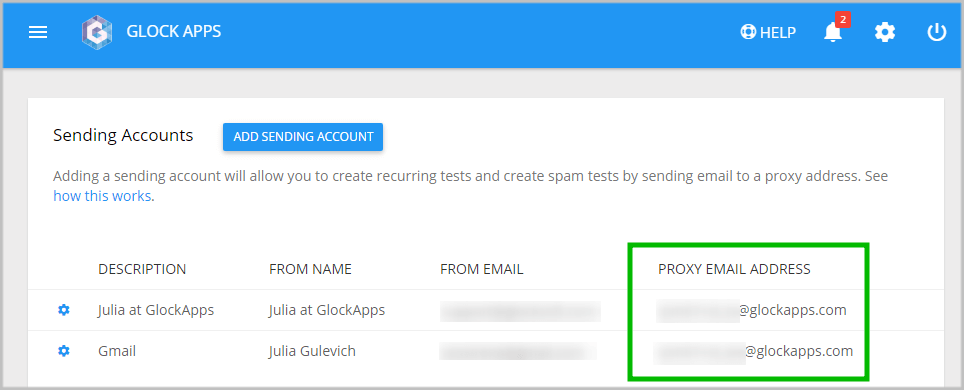 Note: you can add as many sending accounts as you need and get a 'proxy' address for each account.
Important note!
Each ISP or mailbox provider stores information about the sender and outgoing mail servers used to send large volumes of emails to it. They track how the recipients engage with the received emails and over time each sender gains a reputation, good or otherwise. ISPs update their filtering algorithm on a regular basis depending on how they treat the sender at this time. In your GlockApps dashboard, you can see your current sender reputation and know if any of ISPs or popular filters are flagging your email as spam.
Tags: email deliverability, test deliverability, test spam score