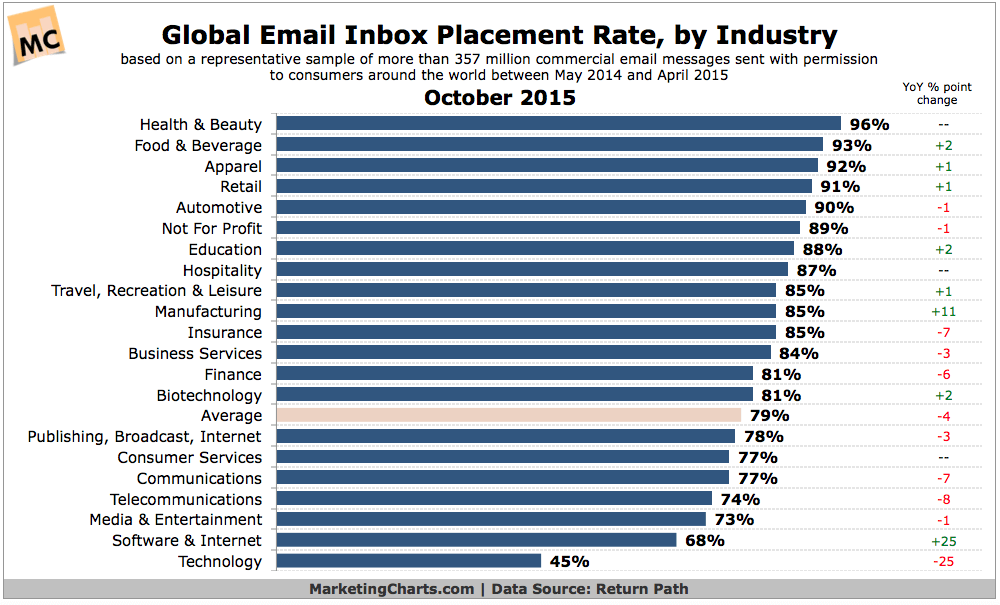 Look:
Some 21% of permissioned emails from legitimate senders around the world failed to reach the Inbox during the year-long period, up from 17% during the previous year-long period, according to Return Path's latest study on this topic. The average Inbox placement rate in the US saw a sharp decline from 87% to 76%, meaning that almost 1 in every 4 commercial emails in the US fails to reach the Inbox.
How would you like a 21% performance improvement for your next email marketing campaign?
To help you deliver your legitimate email messages to the recipients' Inboxes, I've created the list of best email practices, delivery scenarios and recommendations you can implement today.
And to make it easy, I broke them down into five chapters. In chapter 5 you can even check your email in real time using a free email spam checker. We'll show you where it appears: in the Inbox or Spam.