We create free system monitors for SPF, DKIM, and DMARC records based on DMARC reports that we receive from reporting organizations.
An SPF monitor is created when a domain specified as the main domain in the <publicly published> tags matches the domain specified as an SPF domain (or the SPF domain is a sub-domain set up on the main domain) and the sending IP is included in the SPF record for the SPF domain. In this case, we consider the main domain as your domain and create an SPF monitor for it.
A DKIM monitor is created when the domain in the "Header From" field matches the domain used in the d= tag in the DKIM signature. GlockApps creates a free DKIM monitor for each of the selectors. The domains and selectors are extracted from the DMARC reports that we received from reporters.
A DMARC monitor is created for each domain specified as the main domain in the <publicly published> tags.
Normally reporters use correct domain names as main domains and SPF domains in the reports. But some reporters use the SPF domain in both places.
As a result, you can see free system monitors created for the SPF domains used as main domains.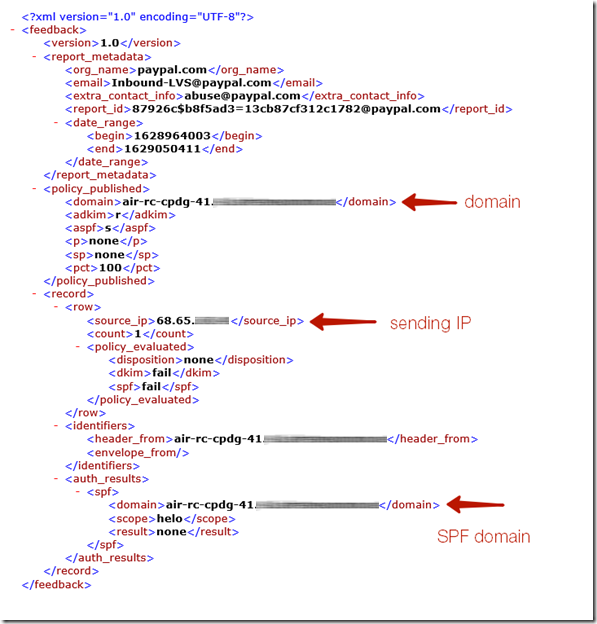 In the Uptime Monitor, you can de-activate unwanted system monitors in the monitor settings or hide system monitors from the screen using the option at the top right corner.
Also, we automatically add such domains to the "Domains Overview" dashboard. The domains will disappear from the dashboard after two weeks if no data is received. You can also stop getting data for such a domain by adding the domain to the Excluded Domains list.