​How to Use EasyMail7 for Successful Email Campaigns

Delivering emails to the recipient's inbox is the primary goal of email marketing. If the email doesn't reach the intended receiver, then nothing matters. When you hit the inbox, you beat your competitor's email that is lost in the junk folder or not delivered.
With years of working in the email marketing industry, we at GlockApps have acquired the necessary experience to conduct successful email campaigns.
Let's take a look at a quick overview of the process and how to work with EasyMail7:
Step 1. Verify Email List.
The quality of an email list is one of the key things that determine the success or failure of an email campaign.
Some email addresses may no longer exist, some may be disposable accounts, and others may simply be bot submissions.
Before we tell you how to use EasyMail7, we start by cleaning our list with our email verifier software. To save time, we verify only users of free accounts.
We export a list of free users from our customer base then run them through the verifier.
To get the verification done quickly and accurately, we use the 3rd party email verification API key and IP address provided by the Swift Email Verifier company. If you want to try it, too, you can get the trial API key for 500 email addresses or buy a package for Email Validation API Server.
When this is complete, we usually get feedback on each address if they are good, bad, unknown, catchall, or if they timed out. To protect our sender reputation, we export only the "good" email addresses. That is the list we send the message to. We import it in G-Lock EasyMail7 email marketing software.

Step 2. Test Email Delivery.
We want to be confident that our message is received by the intended recipients. That is why we test our email campaigns before they are sent out to subscribers. Email testing helps us identify delivery issues before the message goes out to the real list.
We run the message through a spam test in G-Lock EasyMail7. It is integrated with GlockApps and allows us to do email testing instantly in just two clicks.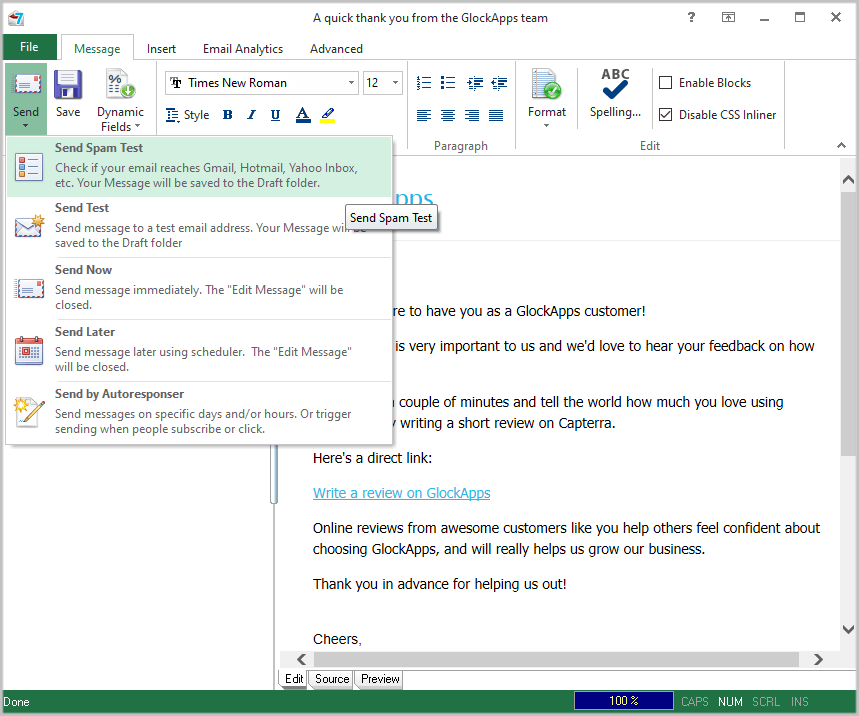 Once the process is done, we can see the delivery report: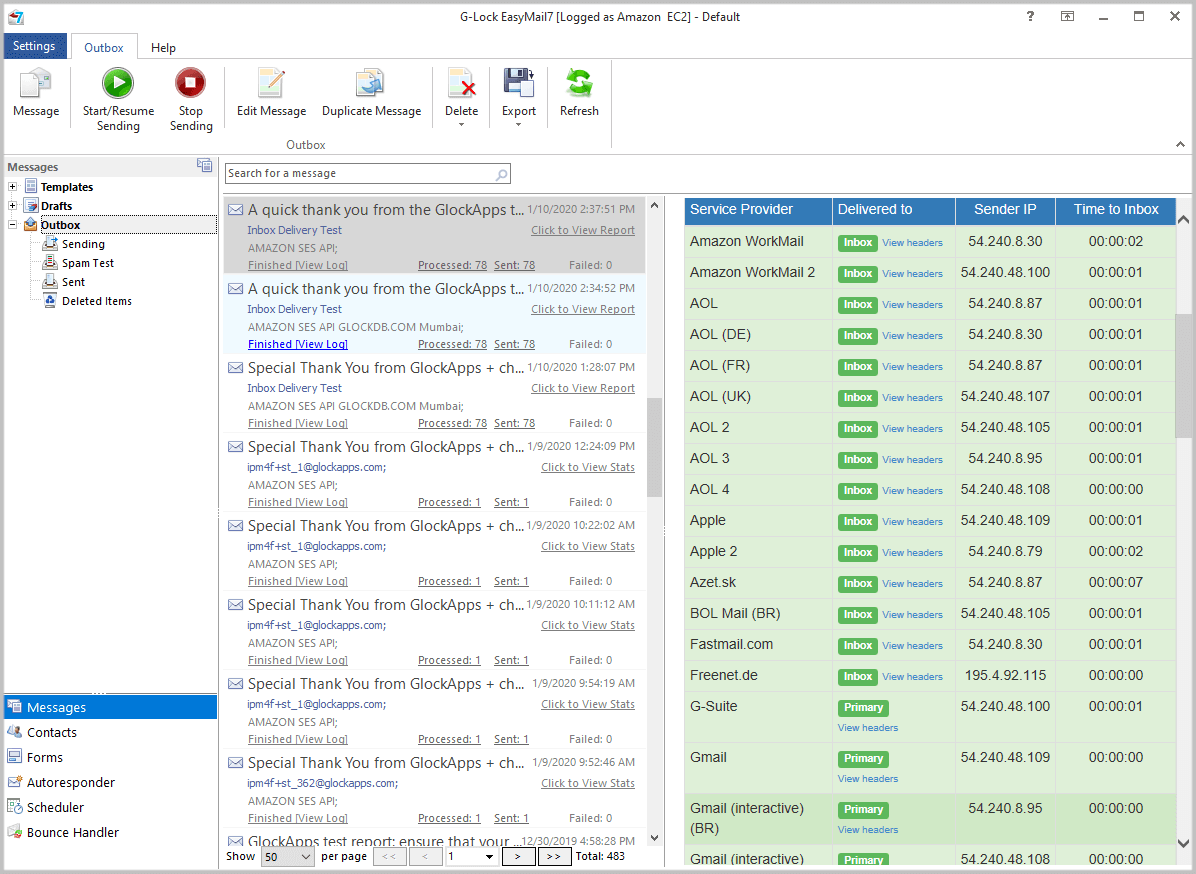 We make sure to check that the SPF and DKIM records passed and that the message has a good score with spam filters. We also check if the email got into the inbox of as many ISPs as possible.
We often run multiple tests for the same message and test different sending accounts, subject lines, and templates for better optimization and delivery.
Step 3. Send Email Campaign.
When the message is fully tested and optimized, we select the target group and send the message using G-Lock EasyMail7.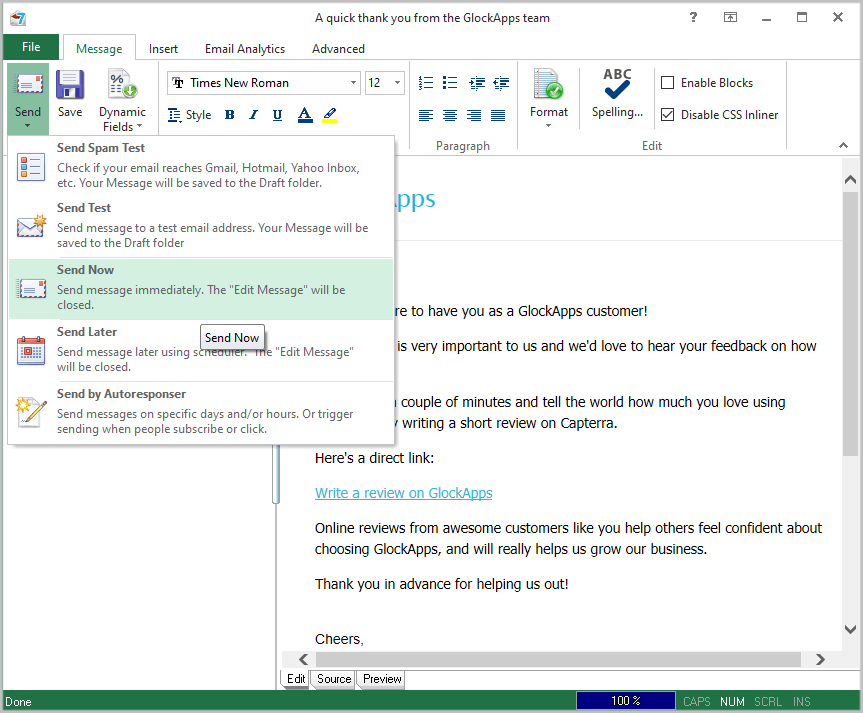 Now that we have covered how we do our own email campaigns, it's time to consider how you will send yours. Give your email campaigns the best chance at success by getting GlockApps + EasyMail7 today.